Podcast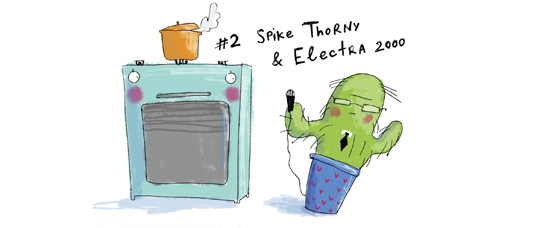 Spike Thorny & Electra 2000
Reporting live from a windowsill near you, it's special correspondent Spike Thorny. Yes, ladies, the "t" is silent… and yes, I am a prick in case the barbs didn't give you enough of a clue.
This just in: life on the windowsill really puts the "suck" in "succulent." As an aspiring investigative journalist I am wasting away. So, to stay on point, I am launching a series of exposés, Around the apartment in 80 interviews. And by 80 I mean 18, or something 8-adjacent at best, because unlike other cacti, I have trouble sticking to things.
Follow me as I'm taking jabs at the occupants of this two-bedroom walk-up!
Voiced by Charlie Felter and Cheryl White